Bedford & Davenport
The Quiet Side of Yorkville
At Bedford and Davenport, The Annex meets Yorkville Village – one of the world's most famous shopping and dining districts. The Bedford is located at the gateway to Yorkville with Toronto's Mink Mile just a short walk away. Residents will appreciate easy access to the city's top amenities by way of The Bedford's close proximity to the city's extensive transportation network, while enjoying the peace and quiet of the neighbourhood's idyllic streets.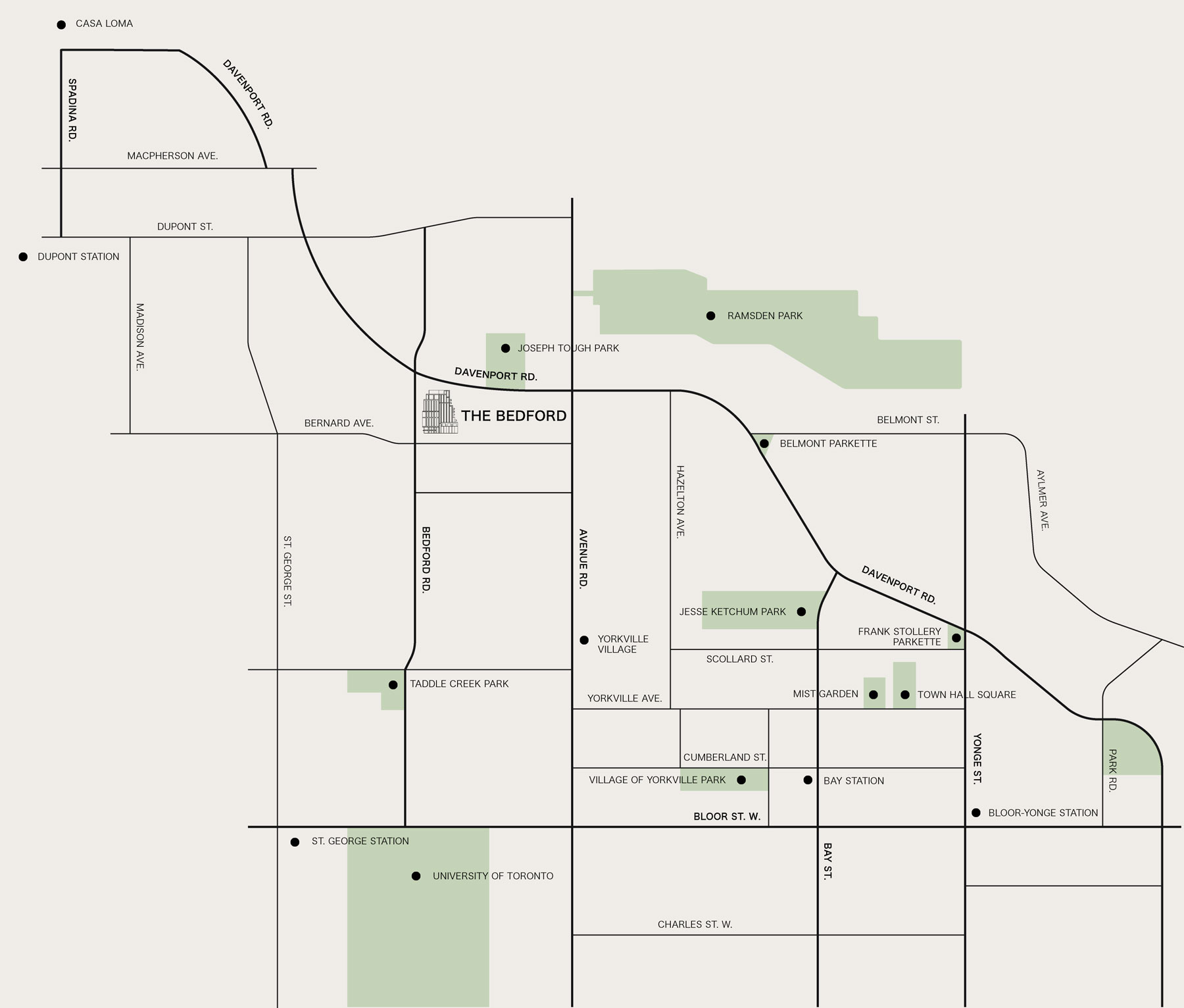 Views of the Century
Set in an area that offers the conveniences of the city with the comfort and quiet of the suburbs, the neighbourhood remains an outstanding example of heritage preservation and endearing character. Residents of The Bedford can take in the unobstructed views of this treasured neighbourhood, which will remain untouched thanks to the locale's protected heritage designation.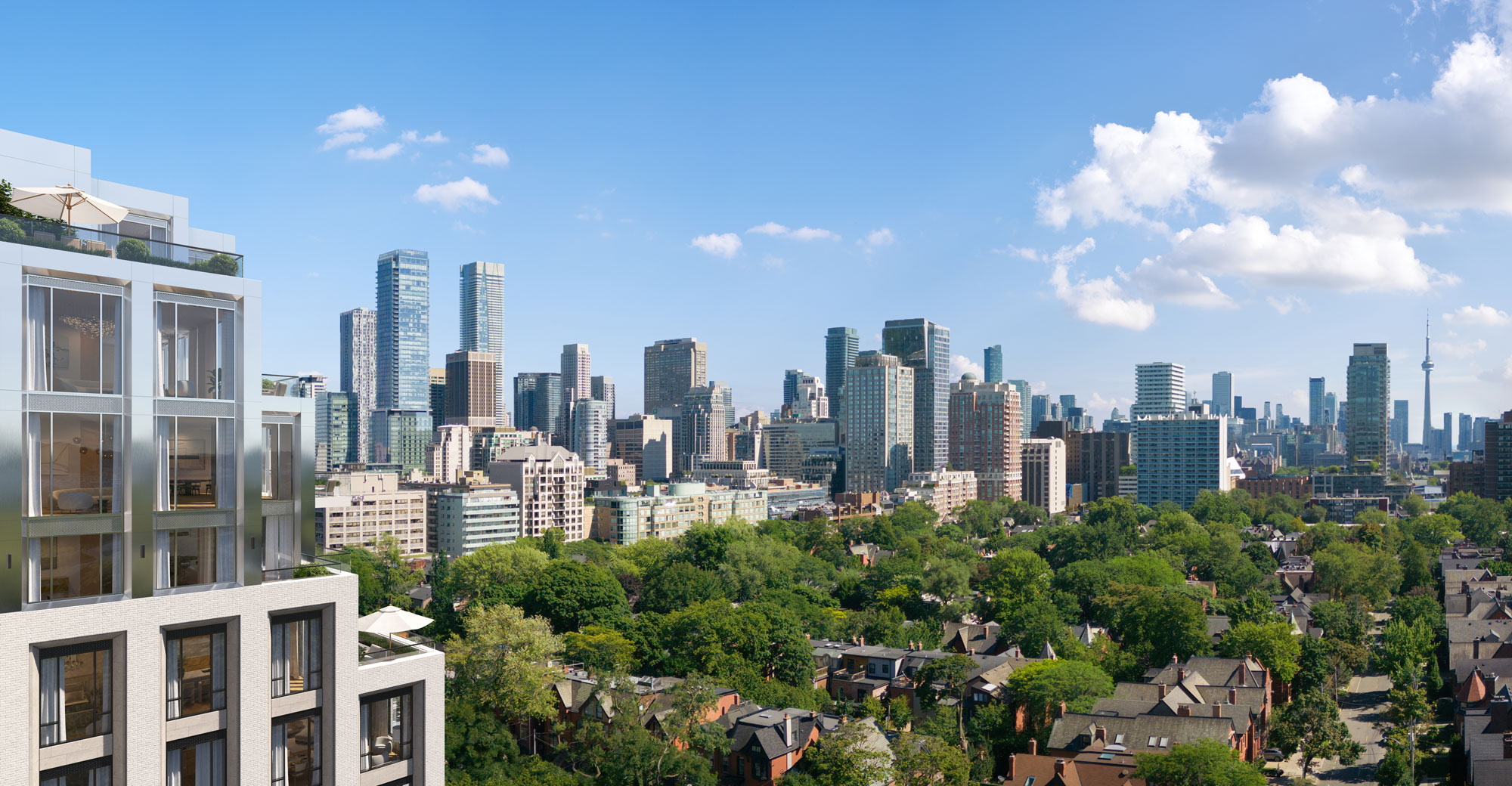 Haute Couture
The Mink Mile has been recognized as one of the most luxurious shopping districts in North America, with the world's most famed fashion houses lining the street. It's a walk through designer displays and the latest in haute couture, an experience that places you at the very heart of a city's style and creative verve.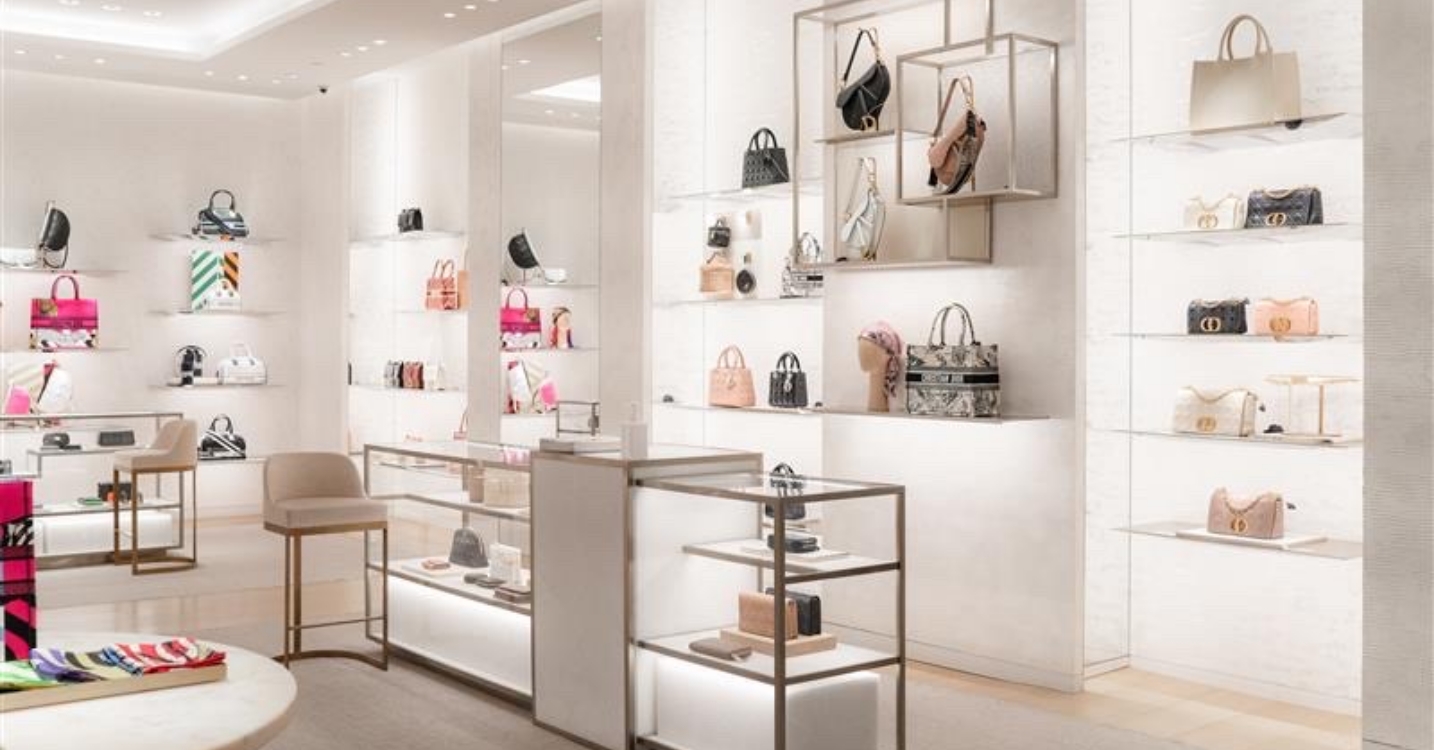 Acclaimed Gastronomy
Gourmet dining experiences are around every corner. From upscale restaurants and eateries, to experimental fusions, quaint bistros and local cafés, The Bedford gives its residents the chance to savour some of Toronto's finest cuisine, and in doing so, become part of the culture and creations that have come to define the city.